Street View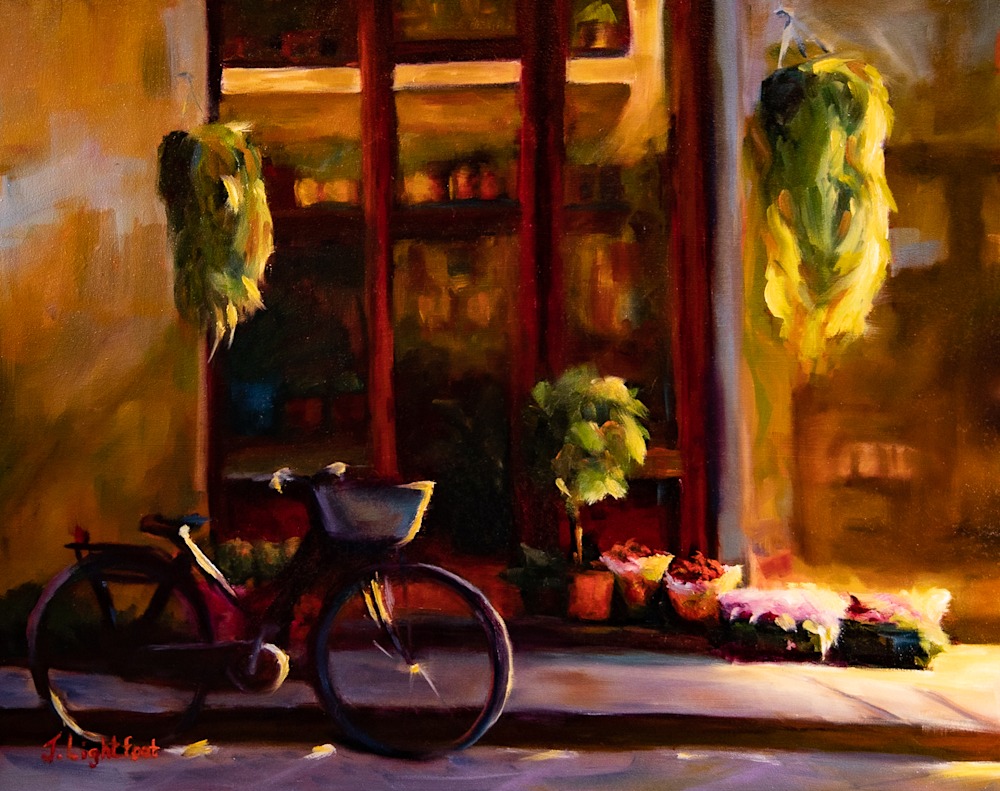 Street View, 20 x 16, Available
As I was roaming the ancient streets of Florence, I pondered the juxtaposition of this ancient city with our modern, immediate, capture, and share the world.
What would the painters of the Virgin Mary and ancient aristocrats think of the ability that we now have to paint photorealistic paintings of Manhattan from an aerial view?
The most uniquely creative thing I can offer is my personal view of the world. So here is my Street View - shaped uniquely by my journey through this life.
Detail of Painting: