Run Free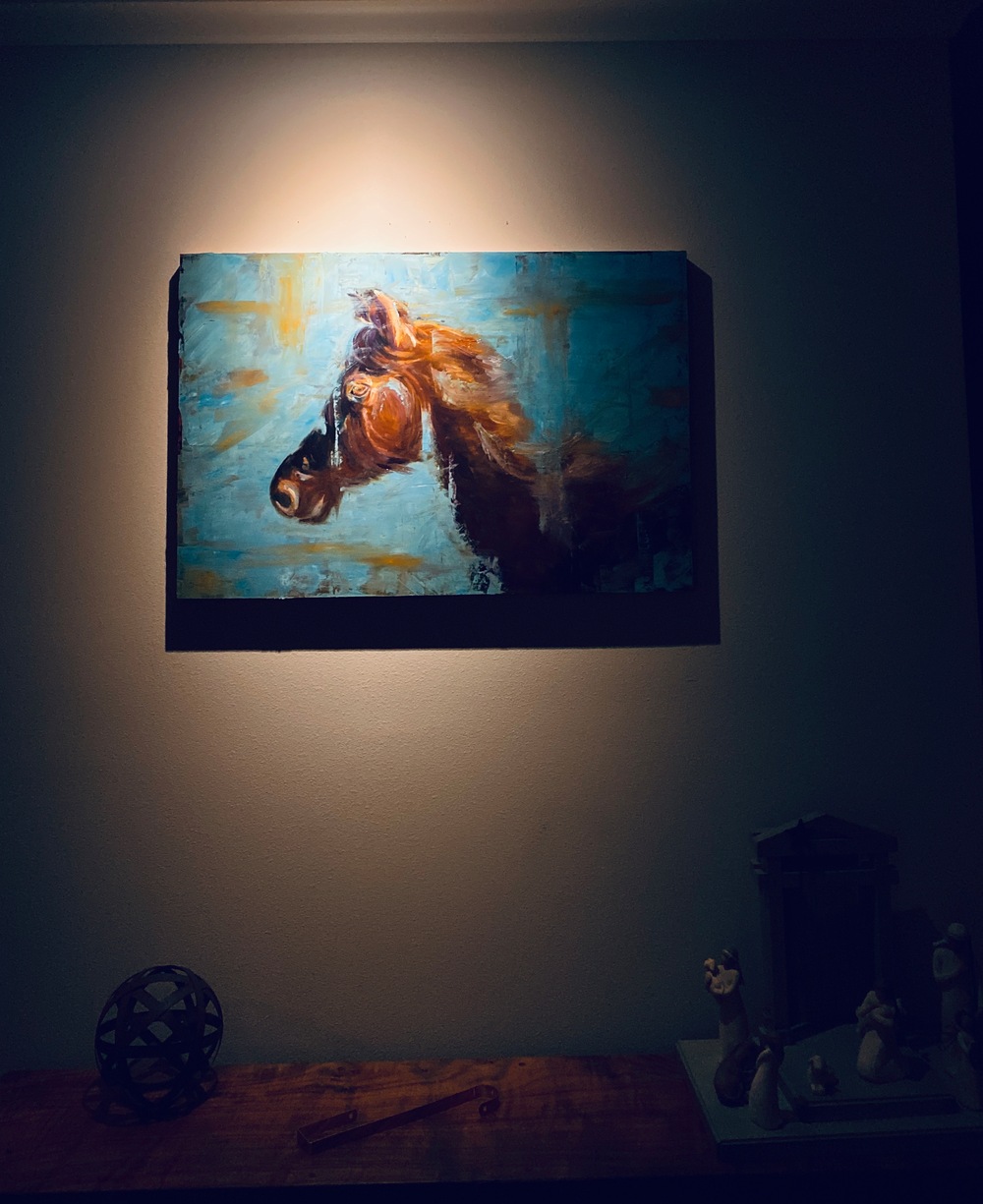 Run Free, 24 x 36, Available
I haven't shared much on a personal level lately. I am going through a new period of growth and change, that's required some quiet self-contemplation and assessment.
I broke my foot a couple of years ago. It was a silly accident - I was cleaning the bathtub with socks on and got in to reach one last spot. My left foot slipped out from under me, and my right crashed on the side of the tub on my way down. Before this accident, I loved to run. Just a week or two before the accident, I came in fifth place in the UW Dawg Dash. Pounding the pavement was my getaway, my self-contemplation time. It helped me feel alive.
During the long recovery period, I was talking to a friend about my dilemma of no longer being able to run. We were having a philosophical conversation as to why the world would take this passion that I love away from me? Whether accidents are random or part of some larger intercession by the world, or God, trying to get your attention. What was the world trying to tell me?
And the person asked what it was I was running away from?
Maybe there was a time when I was running away from what I felt like a life that was not right. A life in which my words and thoughts were not in alignment with my actions. When I felt trapped behind what I now call the White Picket Fence. A life in which I lived more of this world than in it.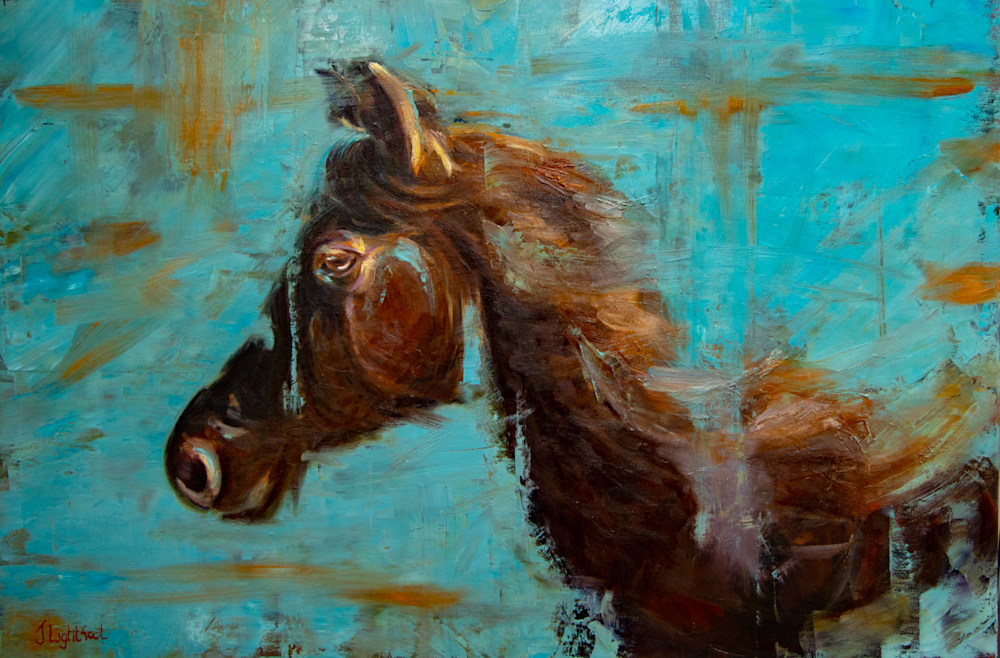 But not any longer. I now believe I am actually running to something - to doing what I was meant to do in the way God made me do it. Running towards that dream and passions that have been calling me for a long time. Running to an alignment of my words, thoughts, and finally, my actions.
Really truly,
Jamie
Click Here to Purchase this Painting