Painting at Villa Pepi
My magical time of painting in Florence is over. The entire experience was so beneficial to my soul and my artistic abilities.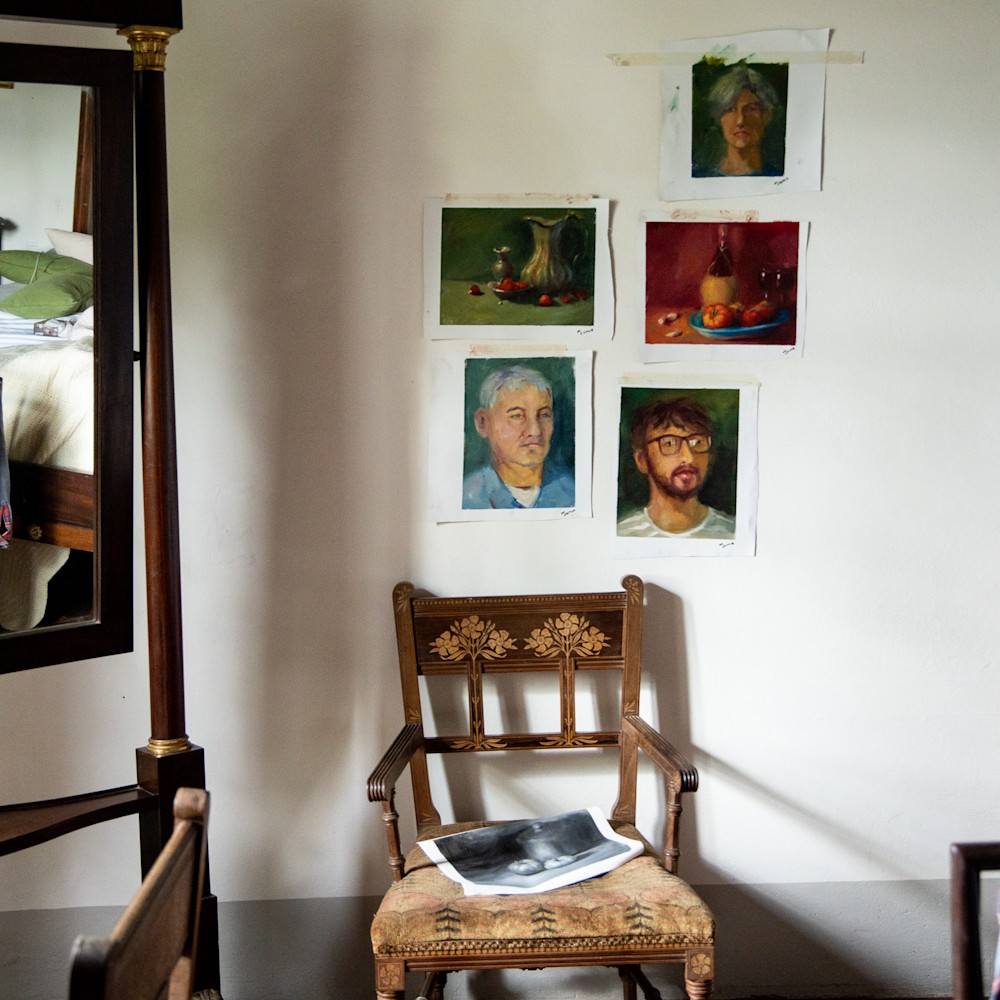 An excerpt from my journal that I wrote at lunch on one of the last days:
Lunch break - I am sitting on the gravel patio outside Villa Pepi, my home for the week.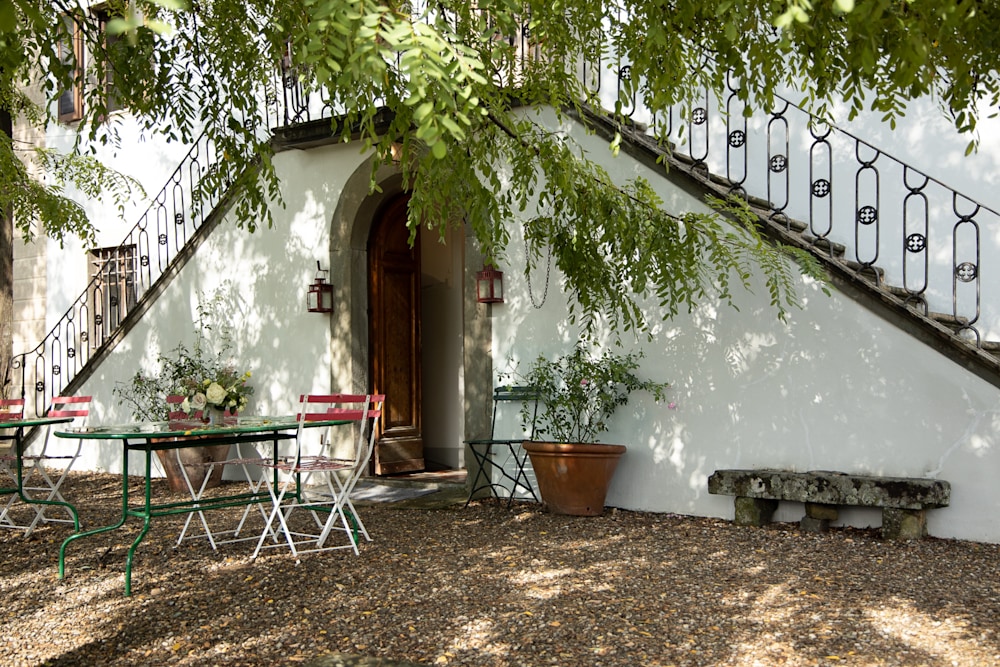 I am part in the shade and part in the sun with my feet propped on the ancient stone wall. As the breeze moves the leaves of the tree above me, the sun drifts across my legs, providing comfort and a soft singing of the leaves.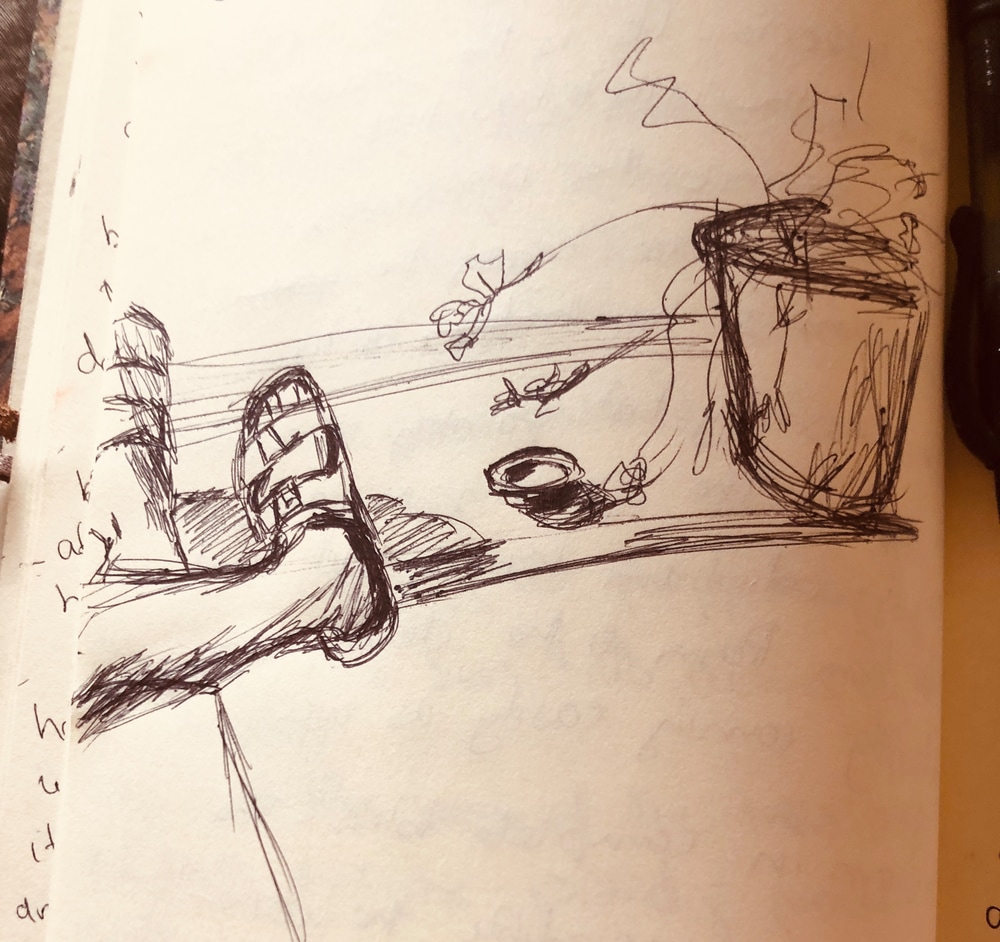 In the near distance is the pool fed by a natural spring, and beyond the rolling hills and vineyards of Tuscany.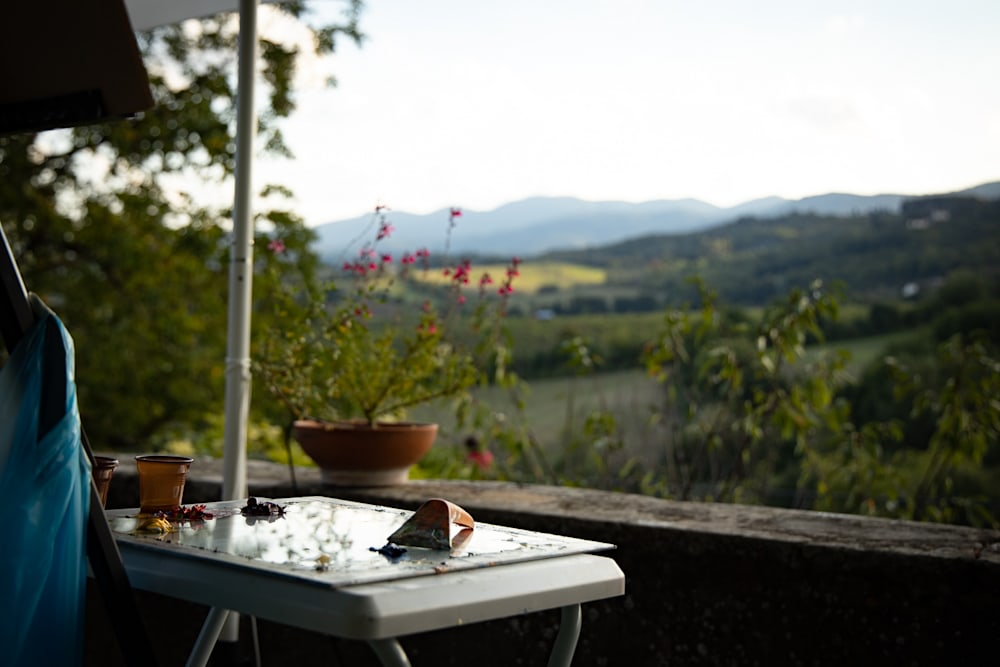 We spent the morning painting a portrait of Valerio. He is the maintenance man for the property, and his family has lived in this region since the Twelfth Century. His wife was born on this property as well. The painting is coming easily this trip, and I have learned so much from Pam.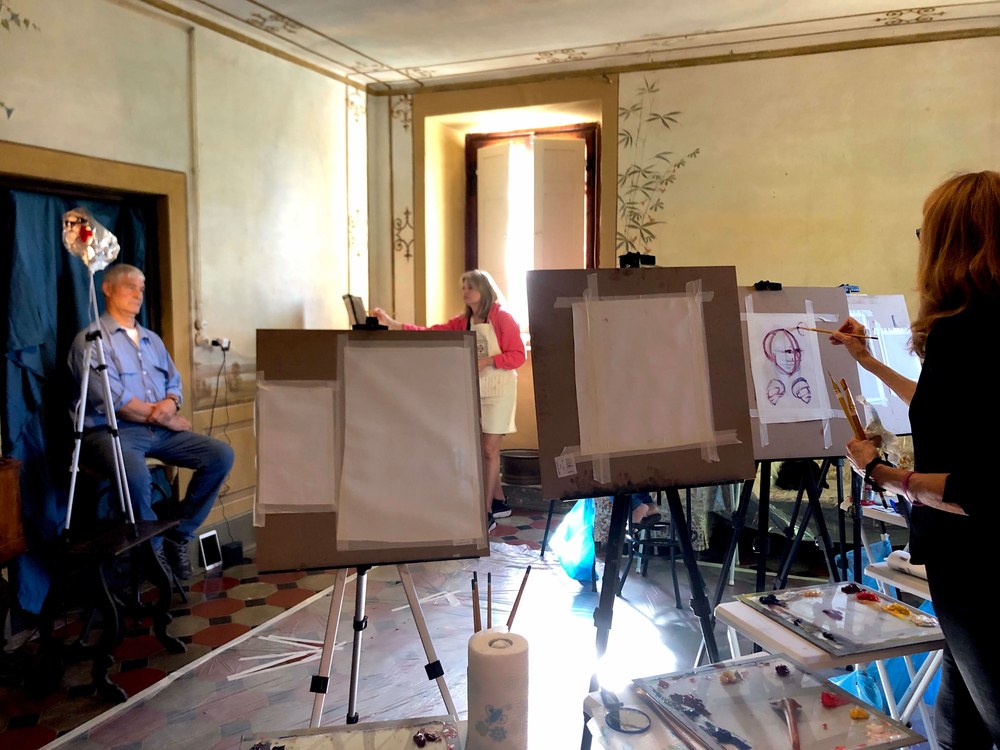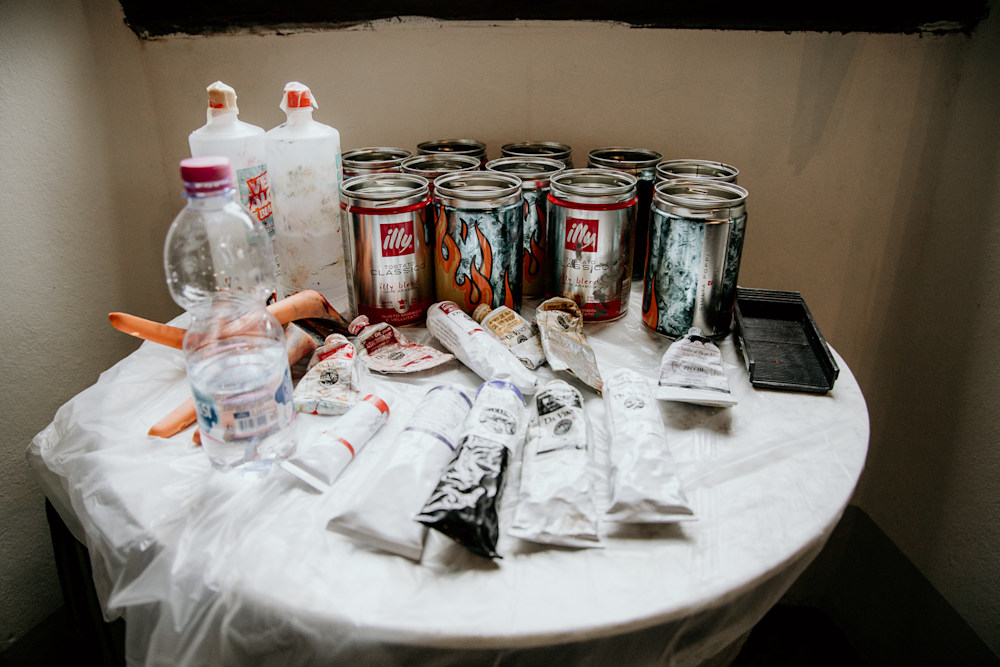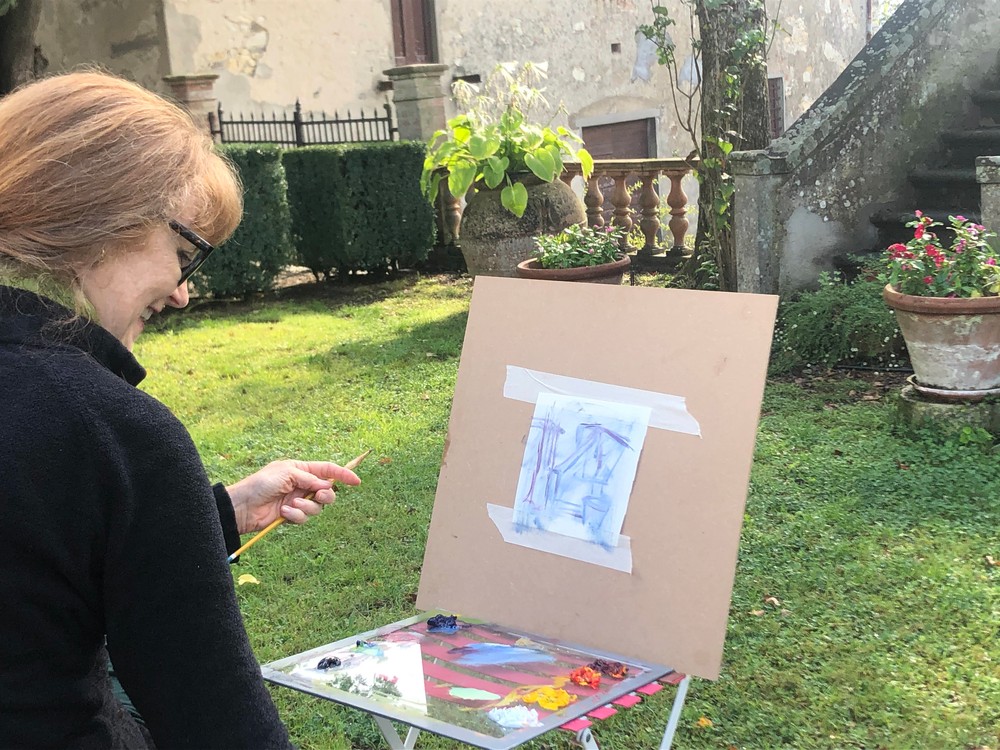 I don't even know how many days I have been to Italy, but I do know I only have 3.5 painting days left.
I am in complete bliss. The scenery is incredible — the weather perfection. And I am spending every moment when I am not sleeping or eating, painting. I could spend every day doing this and be completely content.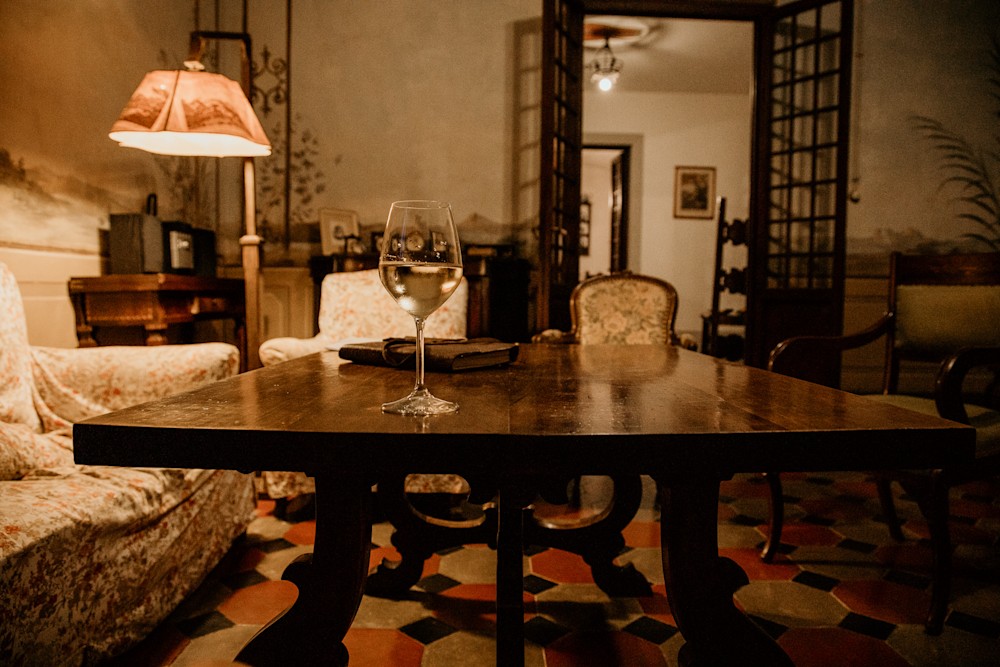 Pre-dinner Sparkling Wine. I earned the nickname Sparkling Wine on this trip. So, yes, I did more than paint.
Pomero, the Chef. We also ate like royalty.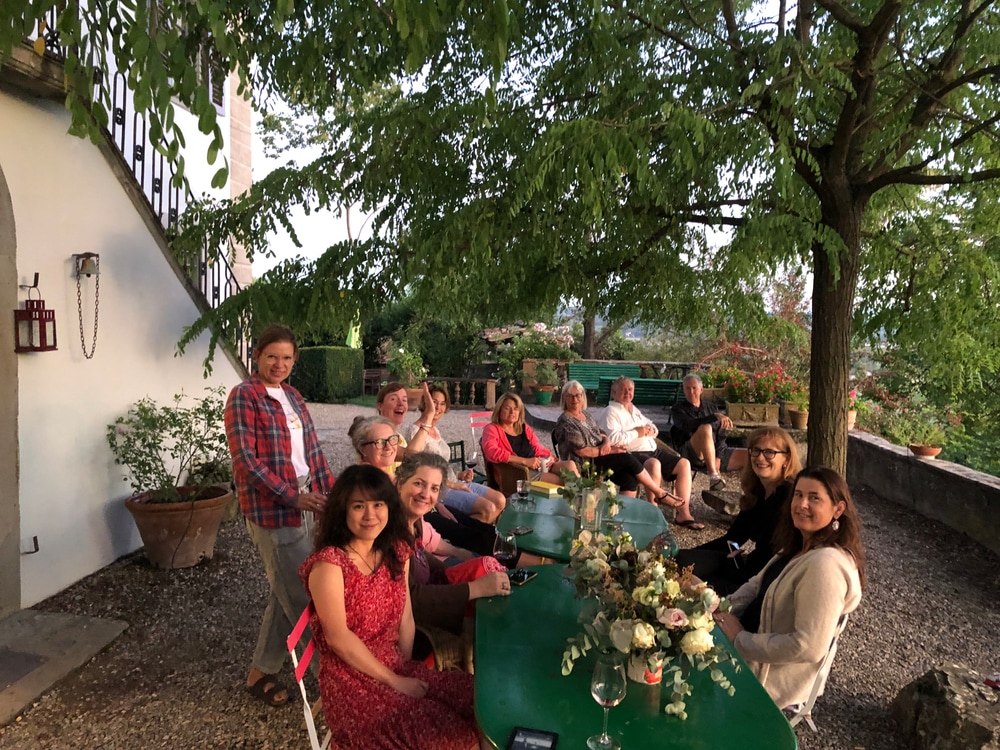 And I got to spend the week with this lovely group of artists.
See some of my Italy inspired art here. More to come soon.