Big John - To Dad with Love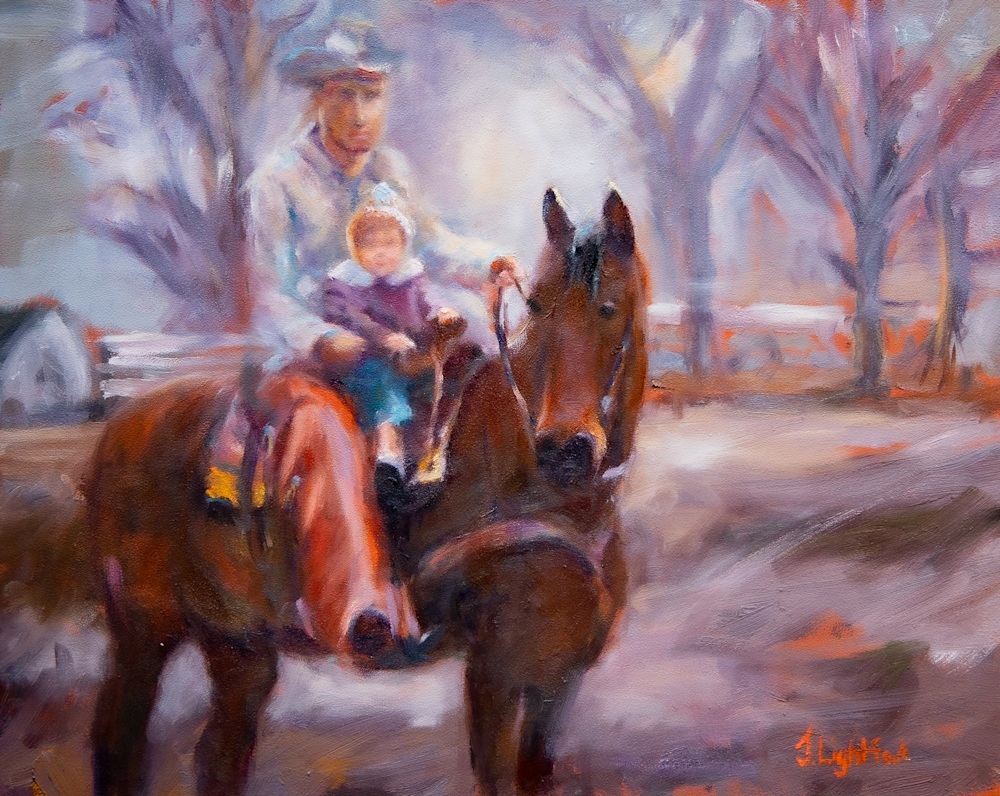 Big John, 11 x 14, Oil on Panel
Whether or not we want it, an authentic piece of art reveals as much about the artist as it does about the subject. It is our way of sharing how we feel about the world, moment, memory. The viewer is invited into the painting to look beyond the mere surface of skills involved, thereby getting to know something about the artist.
The reference for this painting was a photo of myself and my Dad on our horse, Big John. We lived in very rural Iowa then and obviously it was a crisp winter day.
I don't remember that moment. I do remember Big John, the farm we lived on and, of course, my Dad. And a lot of those memories are associated with that rural midwest lifestyle.
I don't think either my dad or myself would have guessed where we would end up 30, 40, 50 years later. He went from being a Rodeo Announcer to a radio broadcast personality, small business owner and then a United States Congressman.
I don't think he would have ever guessed that the little girl sitting in her lap would go on to law school, three kids of her own and finally, a life spent mostly in the Pacific Northwest making art.
It hasn't always been a comfortable relationship with my Dad, but I see so much of him in the things I care about now. He taught me to love animals. To appreciate beauty. He was the first person to ever put a camera in my hand, and photography is something we have always enjoyed together.
So, this painting is my way of saying thanks to Dad, and I love you.
Click HERE to purchase this painting.