Back to Italy
"The soul should always stand ajar, ready to welcome the ecstatic experience." Emily Dickinson
As you read this, I will be on my way to Italy to paint again. (I love that I can say "again"). I will be painting for a couple of weeks in a villa outside of Florence. Follow along on Facebook for updates.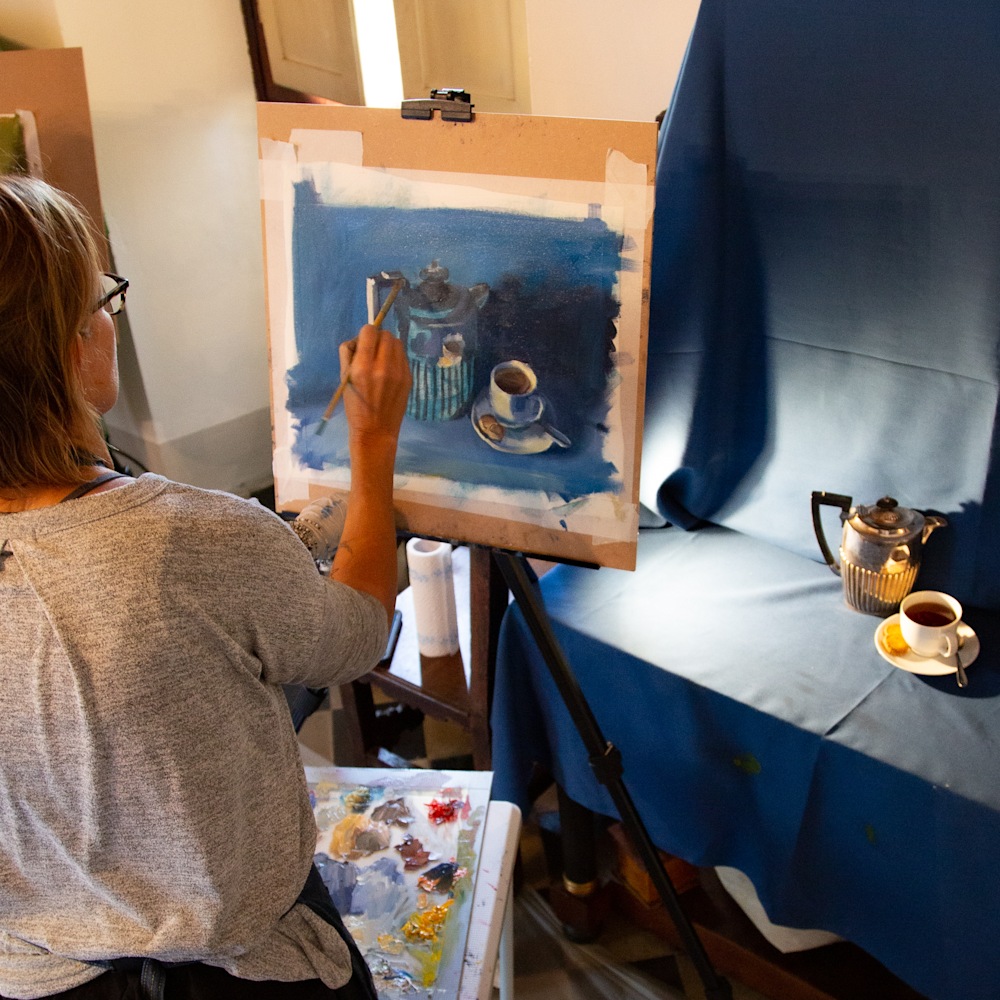 Me, Painting in a Villa outside of Florence last year.
As I am preparing for this trip, I couldn't help but reflect on how much my life has changed since this painting trip last year.
If I truly focus on my hearts desires, I have always wanted to paint. And I knew that once I visited Italy, it would be the place for me to go and recharge.
Nevertheless, when I left for Italy last year at about this time, I still had not made a full-time commitment to painting. My studio was a vibrant community with tons of creativity pouring out the door every day. I love my students, but it was their art being produced and not mine. I was painting part-time and still teaching. I lived with more "'should's" on my calendar than "want 'to's."
It was on the trip to Italy that I decided to give myself a year to completely follow my dreams and paint. I believe your epiphany moment in life comes to you when you are ready for it. I've been on a path to this moment for years. All it took was me merely allowing myself to fully breathe in my dreams and then set off to follow them.
It was a simple decision to bring my words, actions, and thoughts into alignment.
After last years trip, I came home, canceled all of my classes, and painted.
And painted. And painted.
If an opportunity came to me, I asked myself if it was in alignment with my desire to live as a fulltime artist? If the answer was no, I let the opportunity pass.
And so much has changed for me.
I have sold some art and got into some juried shows, like NOAPS Best in America, that helps boost my confidence.
I have listened to a lot of podcasts as I spent hours alone in my studio.
I have watched the flowers outside my studio bloom, wilt, die, be covered with snow and then bloom again.
Most importantly, I realized that all of my passions and desires are real. I realized that I love to paint. I can spend hours doing it and get up the next morning and start all over. It is how I experience the world and process my thoughts.
It is where the light comes in. But also where the story is told in the shadows.
I have found peace and happiness.
I don't know where all of these miles of the canvas are leading me. And I don't think it really matters as the journey counts more than the destination.
Thanks to all of you for following along on this journey and giving me your love and support.
And if you have some unrequited dreams, don't turn them aside.
Listen and go.
Really, truly,
Jamie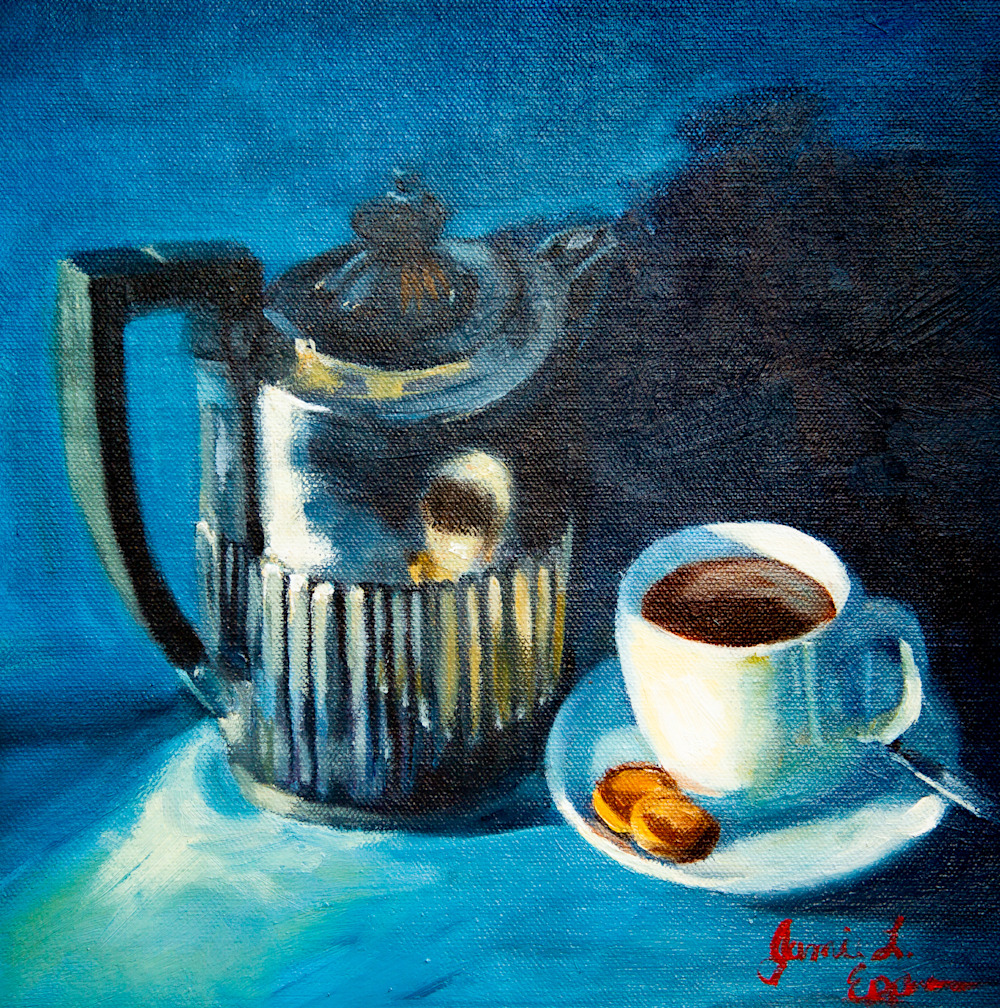 Reflections on Italy
CLICK HERE TO PURCHASE THIS PAINTING