On the Docks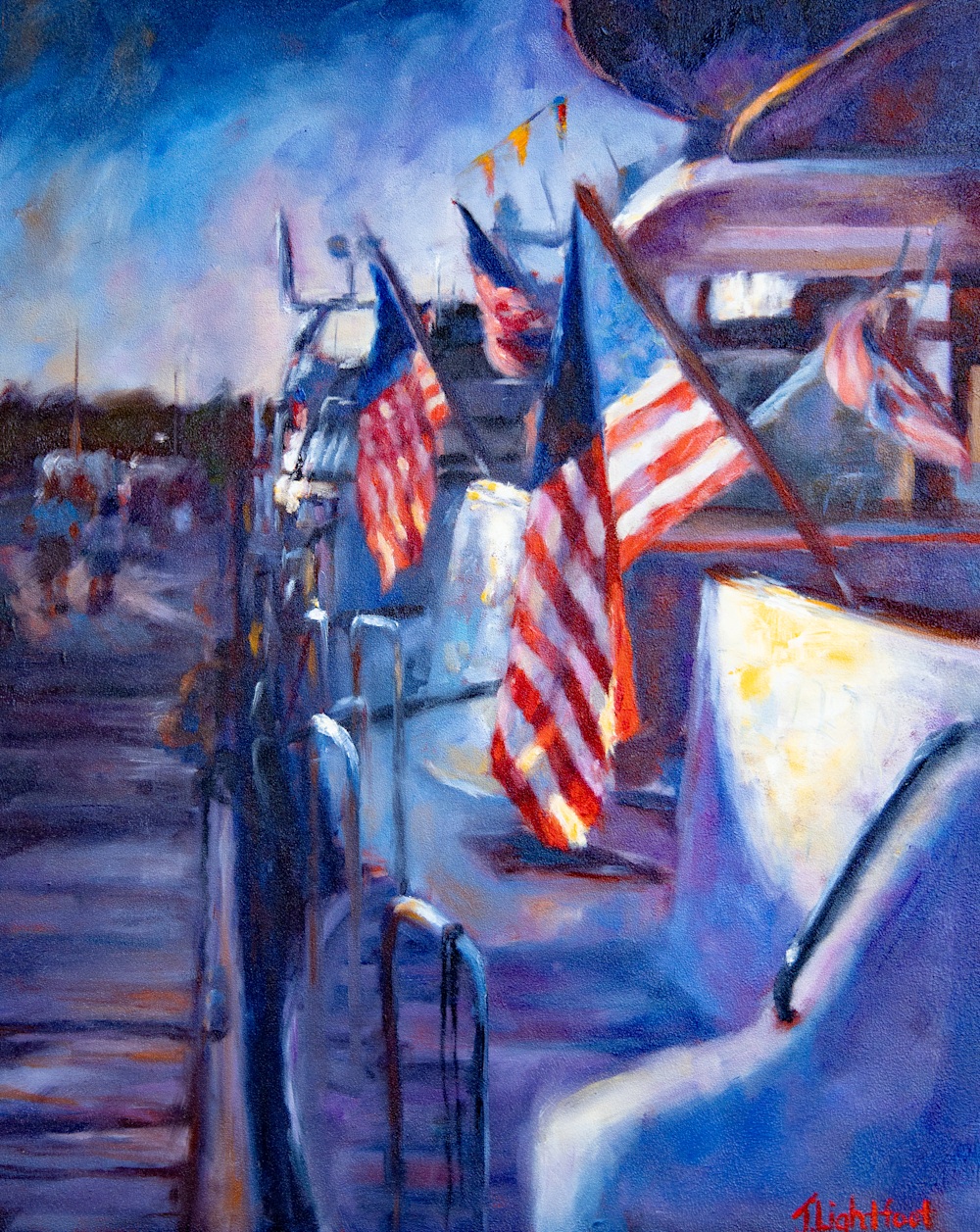 There is nowhere more beautiful than summer in the Pacific Northwest. I chose to paint this scene because it is a familiar one where we spend a lot of time in the summer. The creak of the wood docks, the sound of seagulls, the smell of saltwater. Warm days that are followed by nights that are cool enough for a fleece jacket.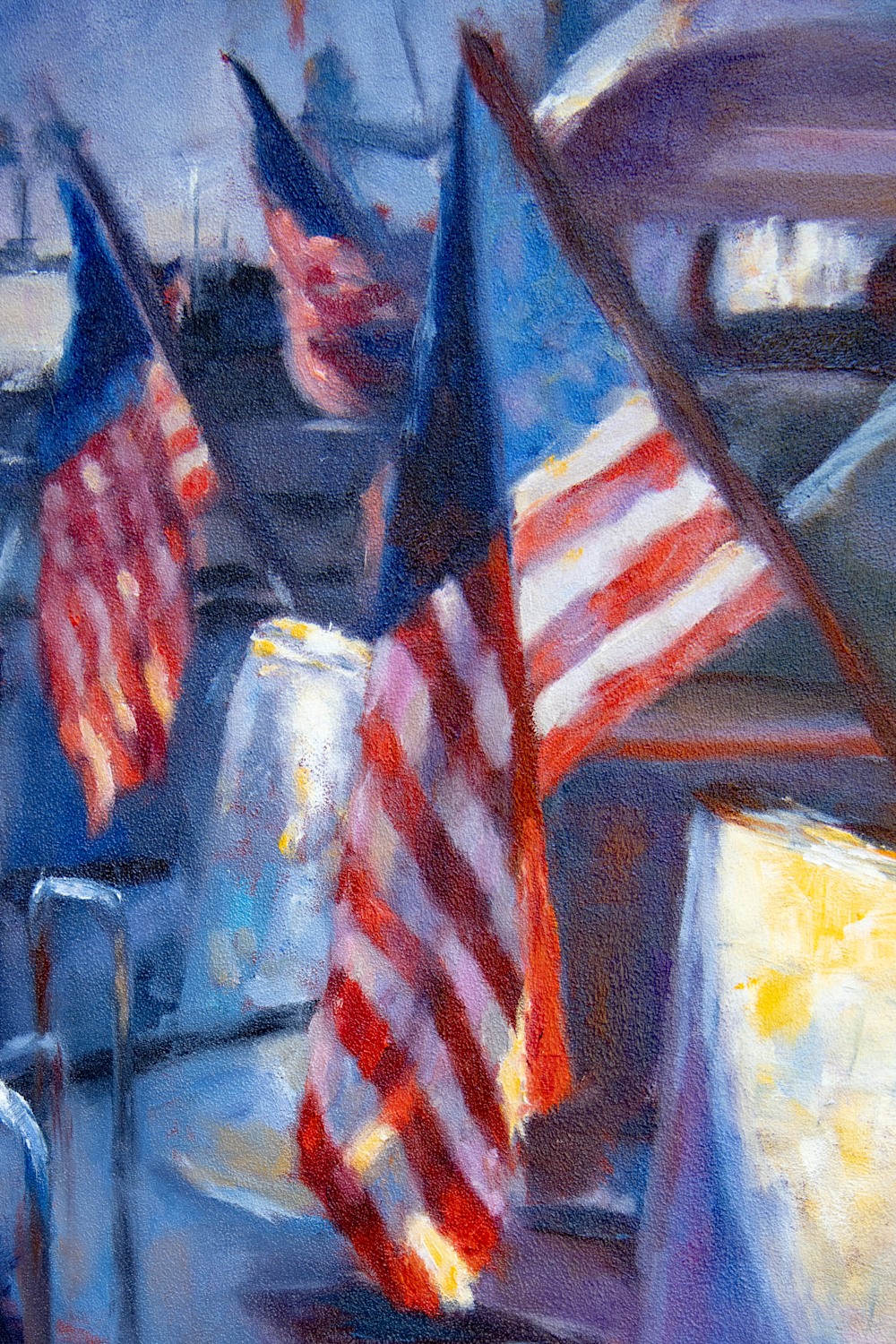 The fading light of day shining through the flags seems made for the artistic eye.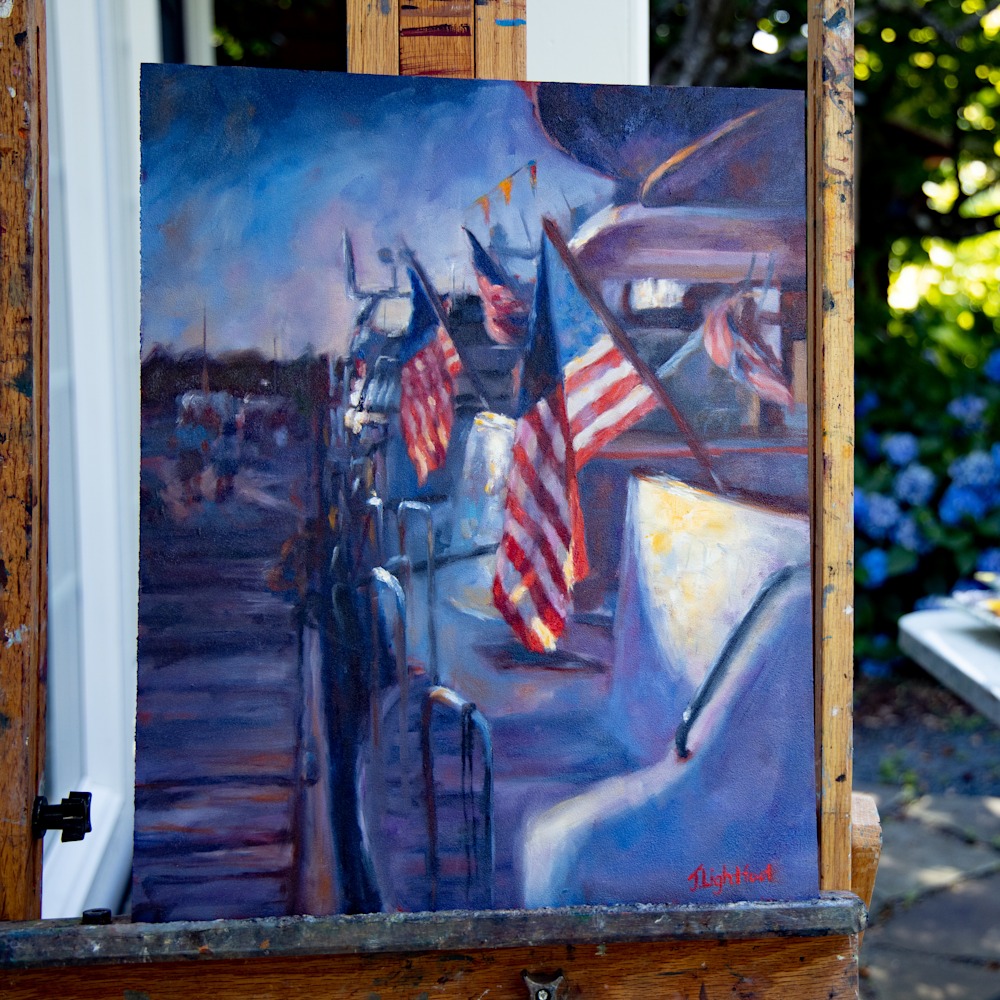 This is my favorite time of day to stroll the docks. This particular painting is of Roche Harbor but the scene is a common one at many marinas in the summer months.
The wood dock leading into the painting invites you to walk along with me.
Click HERE to Purchase this Painting